Welcome to
Neighbors Family Homes, Inc.
Founded in 2000 by Max Neighbors, Neighbors Family Homes builds quality homes at a truly affordable price. Neighbors Family Homes philosophy is simple, we build each home as though we were going to live in it. And, Neighbors Family Homes works hard to please every customer.
As we start our 21st year, we are still as passionate about building a great custom home as we were when we built our first one. The building process continues to evolve each and every year with many choices on products, technology, style, finish, and color. We will work with you and your family to design a home that is truly welcoming, well built, efficient and great to live in and look at.
Geothermal heating cooling tax credits of 22% are still available and worth a look. The system will greatly reduce the amount of electricity used to heat and cool your home. Pair this with a great insulation package and your home is going to perform better than most being built and save you money every year.
We welcome your ideas and look forward to sharing the fun experience of creating your own custom home.
"Max Neighbors (Neighbors Family Homes) built a great house for us. He offered great advice and was always very patient with us, as we took time to make decisions concerning the house. Max was constantly concerned about how we felt about how the house was progressing and if we were happy with everything during the various construction phases. He always asked if we had any questions every time we met with him. It was obvious that his main goal was to please us with the house he was building for us. We were actually a little sad when the process ended because we enjoyed dealing with Max so much. This also goes for Beva's (BJ's Interiors) design assistance. Max, thanks for the quality and the building experience."
Bob and Donna Hendee, Clatonia Acreage
"We could not be more pleased with our home built by Neighbors Family Homes. During our very first meeting with Max he told us he could give us a solid, well-built and energy efficient home. It was this promise that made us decide to work with him, and we can confidently say that he delivered. Max was very accommodating to each of our unique design requests. We enjoyed working with the great team of suppliers and subcontractors Max has surrounded himself with, who helped us bring our home ideas to life. No request was too large or too small and we knew they would do whatever it took to meet our needs. During our home build, Max also simultaneously managed the construction of a secondary building on our property. This was not a small task but Max made sure no detail was overlooked in either structure. We are very pleased with the final product and could not me more appreciative of Max and Neighbors Family Homes for giving us our forever home."
Brandon and Haley Apel, Denton Acreage
"A high quality, affordable home built by someone with integrity whom we trusted. That is what we were looking for when we began the custom home building journey, and that is what we found when we hired Neighbors Family Homes. Max kept us well informed and involved in the building process. His level of professionalism, approachability, and desire to please his customers isn't something that we found with many builders! With Beva's (BJ's Interior's) help in choosing interior finishes, we now have a house that we'll love to call home."
Mark and Jenny Cich, Greenwood Acreage
"My wife and I are very pleased with having chosen Neighbors Family Homes to build our new home. Max is willing to listen and work with you on many options and techniques to produce and excellent home for a fair price. He does a great job of keeping you informed on the costs associated with changes to your plans and helps you make good decisions. Overall it has been a very positive experience and we are enjoying our home."
Eric and Lynette Teegerstrom, Firth Acreage
". . . After walking through numerous open houses, we discovered a house under construction by Neighbors Family Homes. We instantly knew this was the builder for us as we had finally found what we were looking for in a new home: A great floor-plan with quality workmanship at a competitive price. Neighbors Family Homes should build your next home!"
Jason and Sherry Torske
"Many people told us that building a home was stressful, but building with Neighbors Family Homes made the process very enjoyable. Max was very easy to work with and provided a quality home."
Steve and Jennifer Alder
"Neighbors Family Homes and their subcontractors provided outstanding service and exceptional quality throughout the home building process as well as after the sale."
Justin and Celissa Gemmell
"You should choose your friends wisely. Building with Neighbors Family Homes was like building with a true friend. Max paid attention to detail, helped us make great choices and built us a home we are truly proud of."
Blaine and Jerri Braziel
"Scott and I bought the Marilyn model from Neighbors Family Homes after looking at 50 other homes. We walked in and felt right at home. It was just what we were looking for and the quality has been above the rest. It's a beautiful home in a nice neighborhood."
Scott and Sharon TenHulzen
"This was the best decision that we have made yet. The building process was so easy and simple. If we had any questions, we never felt like we were being a burden. This truly was a wonderful experience."
Chris and Sarah Sabatka
Read more about Neighbors Family Homes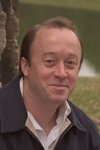 Max Neighbors — President
Neighbors Family Homes
402-432-1688